Every game has specific regularities, and administrators should try to meet these regularities to get fair results. Hockey playgrounds have various requirements, among which grass significantly contributes to the game. The hockey turf should be comfortable enough to support the players and the ball during the game. It has become mandatory to use artificial turf for international hockey competitions because it provides customized features.
Fine quality material:
Using a perfect length of polyethylene fibers in the turf is essential for proper ball roll, rebound, and impact response. Artificial turf is considered best for hockey grounds as it provides proper contact of the ball with the surface. 3G grass has an infill, which increases the quality and durability of the turf. The polyethylene or nylon blades should have a proper cut to give an appropriate shape to the whole sheet.
The base of the turf is another essential feature and should be about 3-4 inches. It can be made up of different materials according to the need. Decomposed granite, stones, or crushed rocks are the most common materials used in this regard.
FIH standards:
The turf should meet international hockey federation standards to ensure premium quality. Players can play on the ground when it is thoroughly smooth and flat. FIH standards require turf-supporting ball roll and rebound to ensure the ball's adequate speed, distance and trajectory. The turf should have a proper configuration and surface to meet FIH standards.
Shape and size:
The size and shape of the turf should be accurate according to the area where it is to be installed. Companies manufacture turf on order with various specifications, including size, color, and shape.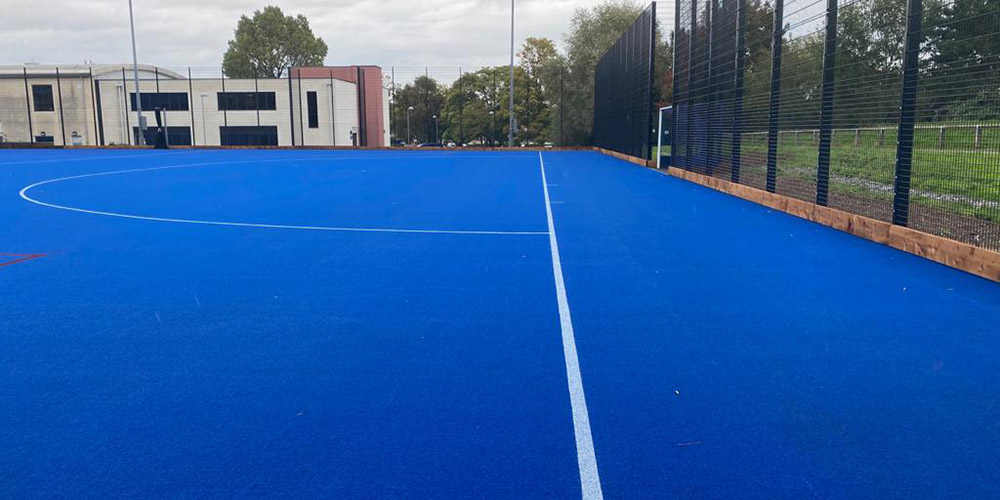 Stability:
The turf should be stable against water and UV; it should not be sensitive to weight. It must have sturdy fibers to bear the regular training practices. Straight, interconnected fibers give the turf a natural appearance and make the players' surface playable.
Unlike natural grass, turf's structure should remain unaffected by rain or water drainage. Instead, it supports water drainage through tiny pores present in its base. By meeting all the specifications in the manufacturing process, turf becomes durable. This feature has attracted an audience worldwide as they can use turf without hindrance for several years. They don't need to grow, cut, or prune natural grass to make a hockey ground.
Maintenance:
The primary purpose of using artificial turf is that they require low maintenance. So, the turf carpet must be well designed to allow easy cleaning by mere brushing.
Hockey turfs are watered to provide adequate friction between the ball and the surface. For this purpose, turf should drain excessive water and provide necessary dampness to the surface. It is essential so that it leaves no worries to clear the turf before the match.
Conclusion:
In this era, everyone prefers artificial turf for its easy maintenance and excellent quality. Various companies offer various types of turfs, which differ in stuff, color, size, and quality. More care is required to manufacture the turf for a professional hockey competition. Industries use specialized machines with thin sheets to ensure precision in the size of fibers. Then finishing is done to level the fibers throughout the carpet.